About | Upcoming Events | Join Us | Contact
Photo Gallery | In Memory | Adoption Links
Greyhounds of Fairhaven is an all-volunteer 501(c)3 non-profit organization dedicated to promoting Greyhound adoption through public relations events and fundraisers, both on our own and in conjunction with other Greyhound adoption and promotional groups. Our primary focus is participation in Renaissance faires throughout the southwest United States.
Interested in joining us? Click here.
---
---
---
Please help us by supporting our sponsor: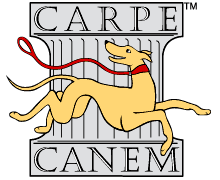 ---
---


Support Greyhound Adoption! Visit our store at CafePress.com
---
Greyhounds of Fairhaven is a founding member of the Fewterers Guild.

include('dsp_footer.php'); ?>